The best place to live a day, a week or a lifetime!
O melhor lugar para viver um dia, uma semana ou uma vida inteira!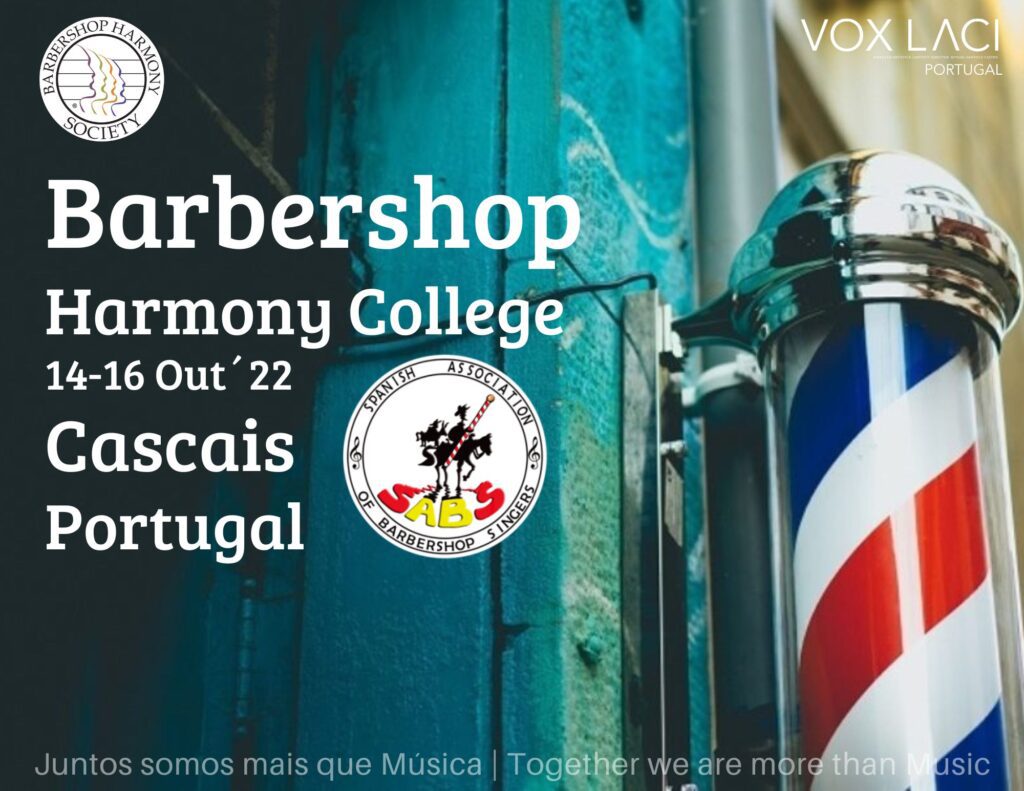 The Harmony College and meals will be at Seminario Torre d´Águilha | El Harmony College y las comidas serán en el Seminario Torre d´Águilha.
Beco Anexo à Estrada Mata da Torre, 2785-599 São Domingos de Rana (Google Maps https://goo.gl/maps/DRmS47TDcQU3nbSV7 )
https://www.seminariotorreaguilha.com/EN/hotel.html
When you purchase Tickets you have to choose which kind of General Admission and also which Accommodation if you need | Cuando compra Ingresso, debe elegir qué tipo de Admisión General y también qué Alojamiento si necesita.
For the 1st time in PORTUGAL a HARMONY COLLEGE to Meet, Sing, TAGS and Learn organized by SABS & VoxLaci.for those already converted and those who still don't know what it is. A first date for those who often sing in showers and caves. It's time to share why singing Barbershop has a special place in their lives.
Por primera vez en PORTUGAL, un HARMONY COLLEGE para Conocer, Cantar, TAGS y Aprender organizado por SABS y VoxLaci.para los ya convertidos y los que aún no saben lo que es. Una primera cita para los que suelen cantar en duchas y cuevas. Es hora de compartir por qué cantar Barbershop tiene un lugar especial en sus vidas.
Pela 1ª vez em PORTUGAL um HARMONY COLLEGE para conhecer, cantar, TAGS e aprender organizado pela SABS & VoxLaci. Para os já convertidos e os ainda não sabem o que é. Um primeiro encontro para os que cantam com frequência nos duches e cavernas. É tempo de partilhar porque cantar Barbershop tem um um lugar especial nas suas vidas.